The leaders of the Kiyou's underground take pride in their duty of persecuting criminals in their territories. There are over 50 leaders of the Underworld, but the exact number is unknown.
Known Members
Edit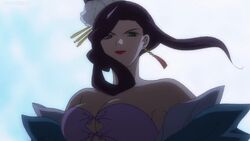 Kochou is one of the leaders of Kiyou's underground syndicate. She keeps up her facade as a courtesan.

References
Edit
Ad blocker interference detected!
Wikia is a free-to-use site that makes money from advertising. We have a modified experience for viewers using ad blockers

Wikia is not accessible if you've made further modifications. Remove the custom ad blocker rule(s) and the page will load as expected.