The Haku Clan (白家 Hakuke) is one of the Seven Coloured Clans of Saiunkoku. The clan's name translates to white.
Description
Edit
The Haku clan specializes in military and martial arts. Along with the Koku Clan, has produced a number of generals in Saiunkoku.
Clan Members
Edit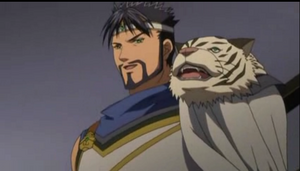 Haku Raien (白 雷炎 Haku Raien) is the Grand General of the Right Habayashi Army. He is a rival of Koku Yousei, the Grand General of the Left Habayashi Army.

References
Edit